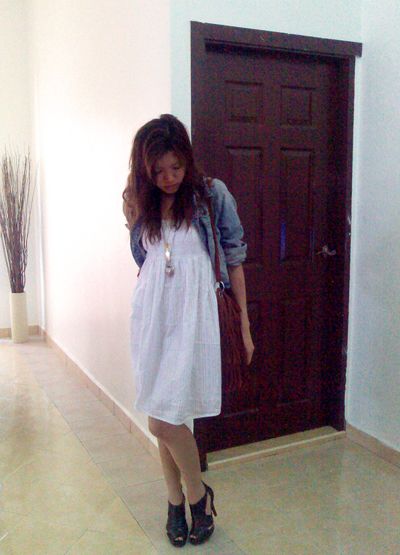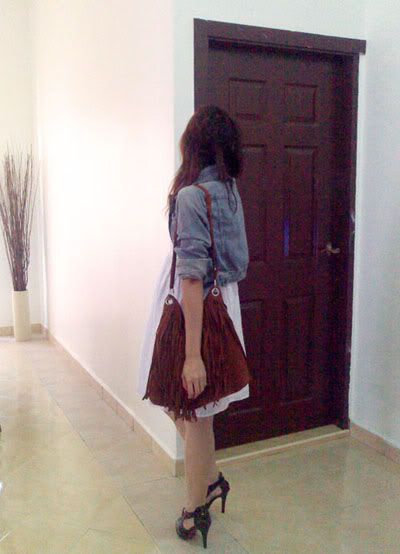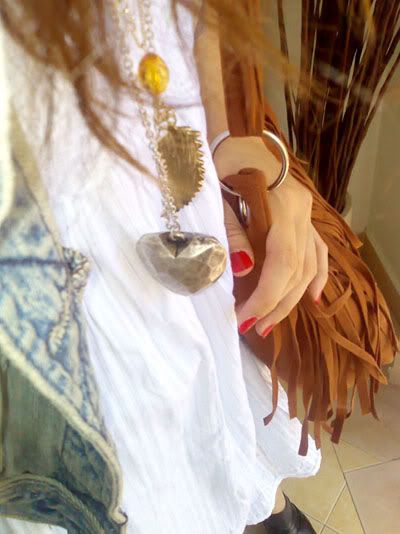 what i wore : thrifted denim jacket, All Brands Outlet white dress, brown suede fringe bag,
ankle booties from eBay, Vincci heart shaped necklace, Nose gold chain.
Yet another outfit paired up with denim jacks....sorry...cant seem to get enough of it...lol! Actually, an oxford flats would look more appropriate instead of an ankle booties in this one...but since i have YET to find one....this ankle booties had to make its debut again.